| | |
| --- | --- |
| New post on Kites Without Strings | |
"Looking for beavers, mooseand Mounties."
He laughs. I laugh too, try
to pretend I wasn't serious.
If you are a travelling poet, a weekend visit to Ottawa is not enough. Yes, in three days you can squeeze in an afternoon poetry reading, visit the
National Gallery of Canada
and wander across the river to Gatineau, Quebec to marvel at the towering totem poles in the
Canadian Museum of History
. You might even be fortunate to see wildlife such as beaver or moose venturing across a road or to encounter Mounties also known as members of the Royal Canadian Mounted Police (RCMP). However, this glimpse of Canada's capital city only represents a thin layer of the heightened cultural exchange that permeates the area.
For example, a young poet once told me that after moving from Ottawa, she missed and craved the vibrant, creative literary scene that had become part of her university existence: poetry icons like prolific writer and promoter
rob mclennan
,
bywords
(an on-line and print journal that provides a focal point for Ottawa poetry, literary information, and events) and the vast array of readings like the
Tree Reading Series
which is considered to be one of Canada's longest running literary events.
Henry Beissel shared work from "Fugitive Horizons" (Guernica Press). The book was a finalist for the 2014 Ottawa Book Award: Fiction awarded for outstanding works of fiction including novels, short stories, children's literature and poetry.
There is more: A quick search on the internet reveals a calendar filled with three or four literary events each day. Click
here
for more information.
Also it's difficult to think or write about Ottawa now, without reflecting on Corporal Nathan Cirillo, the Canadian soldier who was fatally shot by a gunman at the National War Memorial last month. This horrific news impacted not only Ottawa residents but people across Canada and the world. Perhaps at some point, poetry can heal these emotional wounds but for now the mourning continues and cultural activities can help pull people together.
Catina Noble displays work from two new Poetry Friendly Press chapbooks "Pussyfoot" (series #17) and "Clean Up in Aisle 4" (series #20). This year she was the 'poetry category' winner of the Canadian Author Association's 2014 National Capital Writing Contest.
Earlier in October, The Ontario Poetry Society was in Ottawa for a members' reading and open mic held at Pressed, a Gladstone Street restaurant. Three spotlight readers Ronnie R. Brown (Un-Deferred: A Draft Dodger's Wife Remembers, Beret Days Press), Catina Noble (Poetry Friendly Press chapbooks Pussyfoot (series #17) and Clean Up in Aisle 4 (series #20) and Henry Beissel (Fugitive Horizons, Guernica Press) stepped onto the stage and introduced new work. Additional readers included: Gill Foss, Carol Stephen, Debbie Okun Hill, Fran Figge, I. B. Iskov, Tom McGregor and J. C. Sulzenko. New members were Helen Johansen, Sylvia Adams and Shery Alexander Heinis.
"What a beautiful day to network, meet new writers and celebrate the poetic gifts of others!"
This Sunday, November 16, The Ontario Poetry Society travels to Oakville where they will host The Winter Warm-up Poetry Gathering, their next members' reading and open mic. Sign up for readers is at the door. More information can be found here. Admission free. Open to the public.
Ronnie R. Brown's "Un-Deferred: A Draft Dodger's Wife Remembers" (Beret Days Press) won The Golden Grassroots Chapbook Award, 2013.
*from the poem "IX. Another Kind of Road Trip" Un-Deferred: A Draft Dodger's Wife Remembers (Beret Days Press, 2013) © Ronnie R. Brown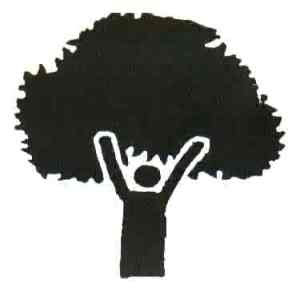 The Ontario Poetry Society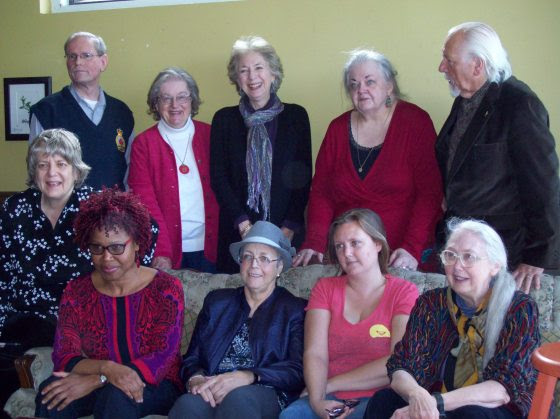 Several members of The Ontario Poetry Society read during a Sunday, October 5, 2014 reading in Ottawa.